INTRODUCING TEAM AXION NOW
12/05/2016
Chapter 1. Introducing Team Axion Now. By Francois Hauchard
At national & international competitive events, you will begin to see a team of players sporting ''Axion Now'' tops. These players have decided to work closely together, with the aim of improving their results on the competitive circuit.
While this cooperative model has already been adopted for some time by several groups of players in continental Europe and beyond, for some reason it hadn't really been implemented on a large scale in this country before, despite the available pool of talented individual Magicians.
The guys have agreed to let the Axion Now Community know how they are getting on with regular reports - so we can follow their progress and find out what's it like to play high level competitive Magic, and to prepare as a team.
We really hope that these articles inspire others to get involved in competitive Magic - and that many of the talented home players in and outside this team achieve significant and regular success on the international circuit - stay tuned!
Chapter 2. Why was Team Axion Now Team formed? By Matt Gregory
It started with a simple question: Why was England so bad at Magic?

Perhaps that sounds harsh but it's a simple fact that considering how many players we have in the country, our results as a nation have been distinctly underwhelming over the years. We simply don't seem to produce winners. It was a fact that Tom Law, Kayure Patel and Raoul Zimmermann had plenty of time to reflect on after they'd seen the English World Magic Cup team they'd qualified for booted out of the competition on the first day.

After some contemplation, they realised that something they and most other competitive players in England had in common was the lack of a strong support network of players around them. They all worked in teams but they were small, localised affairs with mixed ability levels and less focus than the kind of testing groups that better players around the world seemed to have. All of the founding members of Team Axion Now had similar testing groups – they were great fun to be in but simply didn't provide their members with the high-quality framework needed to transform decent players into pros. The England WMC team resolved that they would do something about it.

By happy coincidence, in the smoke and smog of London, I was having rather similar conversations with my long-time testing partner Joao Choca about what means we could employ to better our game. So too, as it transpires, were the Channing brothers in leafy Surrey. A few Facebook messages later, and a brand new cross-country team was born. Some more willing accomplices were dragged in from around the nation and before long we'd assembled a dozen of the most feared names on the English PPTQ circuit, with the intention of working together to transform ourselves from big fishes in a small pond into great big sharks in the biggest pond of all - the Pro Tour.

From Grand Prix Barcelona forward, we are proud and delighted to be sponsored by Axion Now as we travel around both the country and the continent playing Magic. In the few short months since our inception, we've won a Grand Prix, placed three first-time qualifiers on the Pro Tour and - just as importantly - become close friends. Team Axion Now has already been everything we'd hoped for and more.




It's astonishing how much of a difference getting disciplined, regular testing with other strong and focused players can make. Many of us had qualified for major tournaments before, but none of us had consistently put up the results that we felt we were capable of when we were working separately – now we've all noticed a substantial improvement in our win percentages as we combine our experience and knowledge of the game. If you look through the annals of top-level Magic history, very few players have been able to sustain success as a "lone wolf" without the support of a team of like-minded people around them (Shaun McLaren may be the only exception in recent years), and now I can understand why.

One of the problems with going solo as a Magic player is that you get a sort of tunnel vision over certain decks and cards – you might find a deck you like but without good-quality feedback, you may not find out for yourself that you should change one or two of the cards, or discover the tech that you need the win the mirror match, or even that there's a better, little-known deck out there which would be perfect for you. Having other people who will take your decks, test them objectively and point out flaws and issues means that you miss far fewer things than you would do your own, and that can only lead to improved performances.

Probably the best thing about working as a team though is simply that it's a lot more fun than working on your own. A couple of weeks ago about two thirds of the team descended upon the magnificent city of Barcelona for the sealed Grand Prix. Even ignoring our results (and we now have a team member just a solitary point away from joining the Pro Players Club), it was an incredible weekend. Hours of team drafting in the flat, some great food in a restaurant on top of a coliseum in La Placa Espanya, watching George and Henry turn up to the beach in winter clothing whilst I found myself attempting to play football with a small French child, certain (anonymous) team members befriending a biker gang in a late night bar – everyone involved had a blast and that's every bit as good of a reason for building a team like this as improving our game. Magic is, no matter how seriously you take it (and we take it pretty seriously), a game and nobody should play it if they don't have fun doing so. When you play with a group of guys who'll guarantee you have a great time no matter how bad your beats end up being, it makes the game that much more worthwhile.

So far, just about everything has come up roses for Team Axion Now. Kayure won GP Bologna after the team worked for weeks together on Blue-White Eldrazi, and alongside Joao and Tom competed in his first Pro Tour just last weekend in Madrid. There will be tougher times ahead for the team, of course - Magic comes loaded with ups and downs - but the friendship we've developed will keep us going through whatever the coming year throws us.

Having been a part of this great team for the last few months, I'd also like to pass on a few words of encouragement for those of you who are thinking about joining forces yourselves. Here's my Official Team Axion Now Golden Rules of Teamwork:

1) Practice, practice, practice. Results don't come out of thin air. I'd always considered myself a pretty hard-working player but the work rate of some of new team mates has been utterly humbling. The Channings in particular seem to rack up an unholy number of games. More game time means more time to work on your play and your decks and more feedback you can provide to your teammates about the decks you're playing. That old saying about the harder you work the luckier you get certainly holds true.

2) Always provide good feedback. The key to being in a testing team is not just reaching conclusions about decks and plays but communicating that to your partners. Remember as well that "don't bother with this deck, it sucks" is never helpful, but "I'd avoid that deck, because X and Y, and Z is a very poor match-up" is not only useful information for now but provides more information for testing going forward.

3) Co-ordinate your work. This is probably the biggest lesson I've learned myself over the last few months. Hard work is only effective when the testing is structured. If you're testing Standard, build a gauntlet. Make notes of all the data you gather. Most importantly, even if you've decided to play a different deck to your teammates, don't neglect work on the main team deck. I learned this lesson the hard way after failing to contribute as I should have done to the team cause in the run up to Bologna. It's not a mistake I'll make again. You're a team - you do work for your teammates and they'll do work for you. Being a "lone wolf" in a team of twelve doesn't benefit anybody.

4) Have fun! This team wouldn't work half as well if it wasn't composed of such great guys. Grand Prix Barcelona ranks among the best weekends of my life despite the fact that I did exceptionally poorly in the tournament. It isn't just about working with good players (although that helps!) - it's about finding people that you can spend all weekend playing Magic with and never get bored.

I'd seriously encourage anybody reading this who wants to improve their game to find as many like-minded friends as you can and get to work. Being part of Team Axion Now has been the most rewarding experience of my time in Magic, as I believe it has been for all of us on the team (particularly Kayure, who is now several thousand dollars better off as well!), and many of us have found our drive to succeed redoubled by our involvement. I imagine we'll be flying the Axion flag for a long time to come, and we can't wait to see how many of us can follow Kayure's example and start winning major tournaments. With half the team qualified for the forthcoming RPTQ and Kayure just a solitary Pro Point away from Silver Pro Level, we'll be hoping to have plenty of representation in Sydney in a few months, but whatever the future holds for us, we'll certainly be enjoying the ride.
Chapter 3. Introducing the team members. By themselves (with Matt Gregory)
Team Axion Now is the newest, most exciting and probably best-looking team to grace the English Magic scene. But who exactly is on the team? Well, let me allow the team members to introduce themselves in their own words...

TOM LAW

I've been playing Magic since Odyssey block but I took a break between Time Spiral and Dark Ascension. My personal aim in Magic is to become a permanent fixture on the Pro Tour and one day have the same sort of success as another prominent UK pro, Fabrizio Anteri. Similarly, my goal for Team Axion is for it to one day be uttered in the same breath as Channel Fireball or EUreka. Our vision for the team when we formed was to achieve this through improvement not just of ourselves but also of those around us so that we can pull and push each other forward. This is why many of us still work fairly closely with our own local "satellite" teams.
RAOUL ZIMMERMANN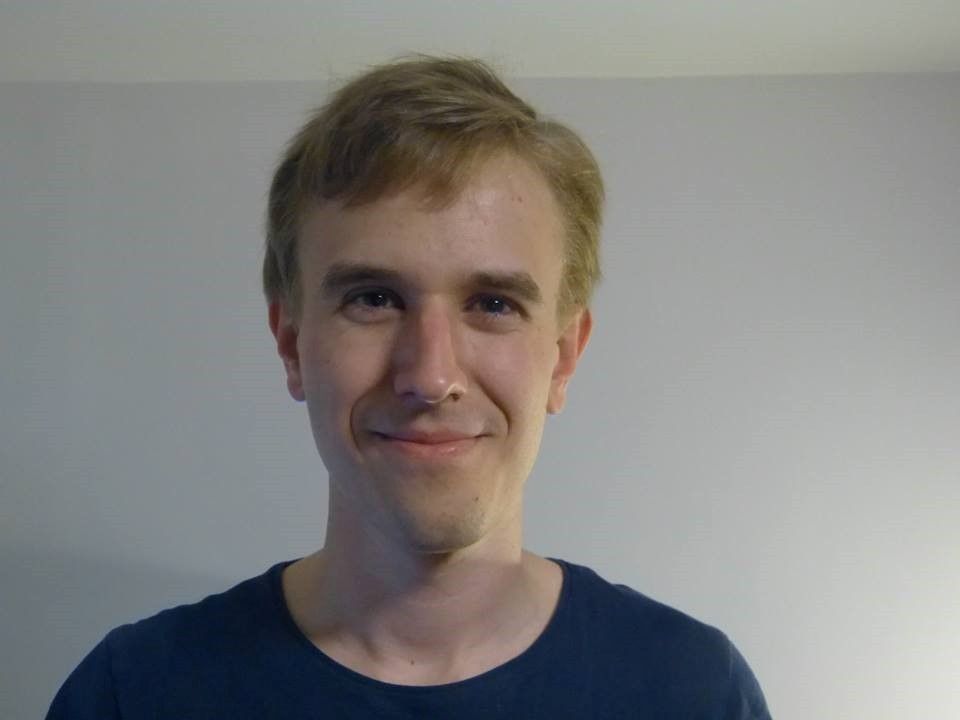 Second-in-line to Tom Law as responsible adult of the team. Best sense of humour, not close. Enjoy watching in mild amusement (and maybe pouring some oil in the fire*) as my teammates squabble in a team draft. I'm one of the spiritual "founding members", as part of the underachieving English WMC Team of 2015. Originally from Germany, I moved to the UK in 2012 and have since had the chance to play in three Pro Tours. My favourite aspect of Magic is the theory behind it, I enjoy Limited a bit more than Constructed and I'm really looking forward to working together with the team to get us all to the highest level of competitive play.
*Author's note - "Some".
KAYURE PATEL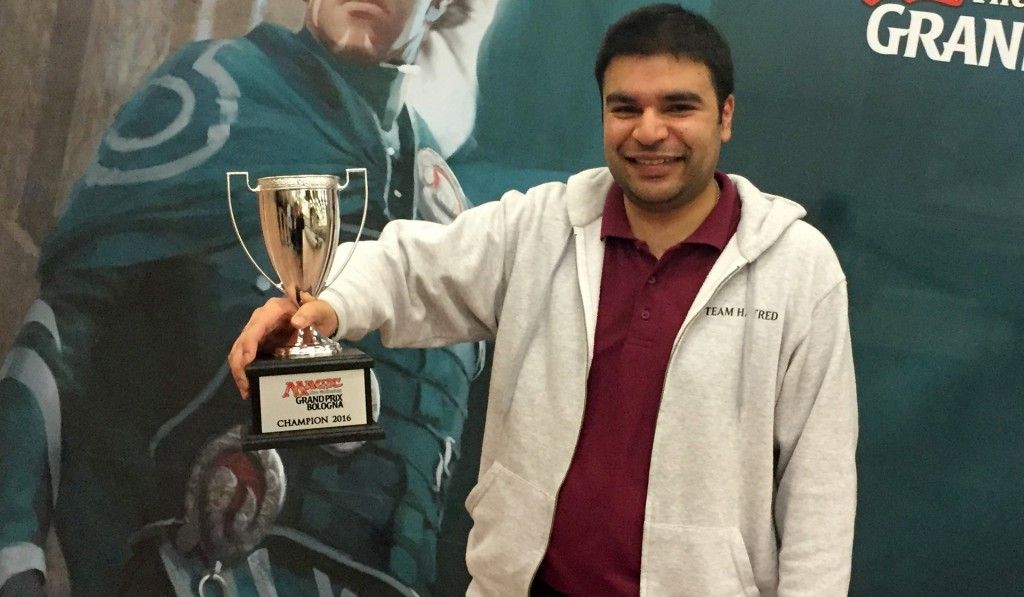 My involvement in the team began at its inception - the WMC in Barcelona with Tom and Raoul after we failed to make Day 2. We realised the UK needed like-minded people who shared a goal to be working with each other, not against. I won the first GP after the team's formation (Bologna 2016) and Top 32'd Barcelona. These successes were not solely down to testing and preparation, but also our camaraderie at events - having a group of people keeping my spirits high has been key to my mindset improving compared to last year.
JOAO CHOCA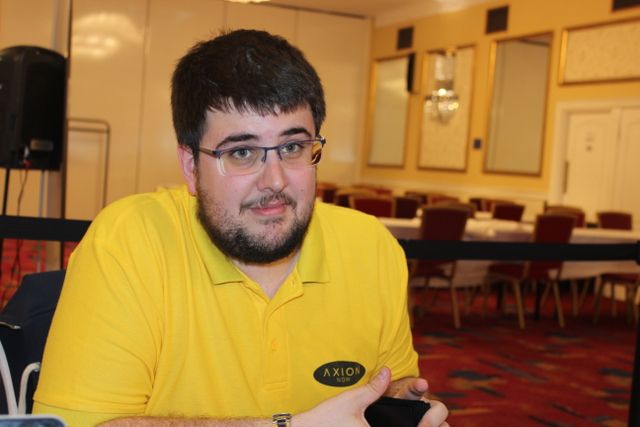 I've been a familiar face in the UK's competitive scene since 2008, although my breakthrough came from my work on Jeskai Ascendancy decks in both Standard and Modern with Eduardo Sajgalik. I am particularly strong in Modern and have 2 GP Top 25s as a consequence. I'm looking to help the team get both myself and everyone else back on the Pro Tour as a mainstay team.
*Author's note - bit harsh, he's pretty solid is our Chocs.
GEORGE CHANNING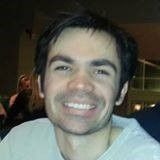 "Come play in London, it'll be fun" - my little brother in 2013 when talking about GP London. I went 1-5 and dropped in that GP but loved the game and haven't stopped since. Magic is a great game and I play as often as I can and I'm always looking to compete and improve. The volume of Magic I play led to my relationships with the members of Team Axion Now and I was delighted when asked to join them to try to mutually improve and achieve local, national and world dominance. Currently fulfilling the dual roles of statistical analyst and Game Day specialist*, I aspire to promotion to the role of Kayure's chief cheerleader in the future.
*Author's note - George is no less than a multiple Game Day Champion and boasts both an impressive 87% Game Day win rate and a stack of playmats taller than himself.
**Author's note – which one? They're both quite little.
HENRY CHANNING

I started playing Magic just before the release of Gatecrash after my friend James watched Day9 talking about how great Team Sealed is (it is great) and my first major event was Grand Prix London where I managed an outstanding 1-5 drop. Since then I've improved my results (slightly), qualifying for four RPTQs, top 8'ing the MSI 10k event and making day 2 of the last three GPs I've attended. My goal is to finally top 4 an RPTQ or cash a GP and join my teammates on the Pro Tour!
CRAIG MCGREGOR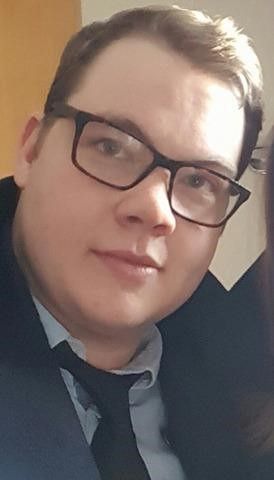 I was invited to join the team as part of the second wave along with David Calf and James Allingham. The general ethos of the team to join together as a more united national unit instead of disjointed local teams is something I am passionate about. I am the team's resident aggro player and am most adept at finding aggressive synergies and tapping mountains. My favourite format is Team Sealed - as a lesser played format I find it is easier to have an edge and team formats in general have a lot less variance.
DAVID CALF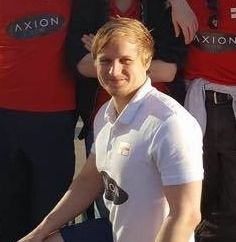 I began playing Magic at the prerelease of Gatecrash after finding the need for a new hobby, having been a competitive Duelmasters player from the age of 15. I decided upon Magic after watching the Walk the Planes series and my intentions have always been to become a regular Pro Tour competitor even from day 1. With 2 PTQ Top 8s, 1 Pro Tour Day 2 and 4 Regionals invites, I've always tried to break barriers as they present themselves and with a GP win percentage of just over 60% my next goal is to a win a GP and make myself known within the European Pro scene. My biggest strengths are my ability to bring motivation to fellow team mates but I feel my biggest weakness is my inability to avoid tilt and I'm hoping that being part of the team will help to improve this.
JAMES ALLINGHAM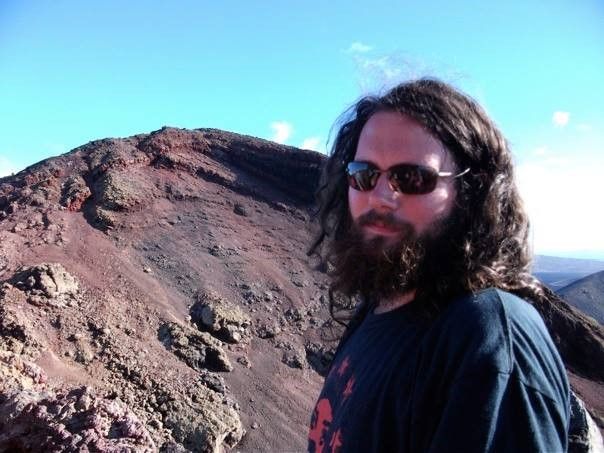 I have been playing Magic since 1999 and am the newest member of Team Axion Now. After starting a very demanding job in 2014 I was finding it hard to dedicate time to both Magic and the London commute, and briefly traded in competitive play for FNM. My main opponent on Fridays was a scrub called David Calf who somehow tolerated my drill-sergeant teaching style and helped establish a group at my house that we called 'The Dojo'; a no-mercy, play-to-win environment that rekindled my drive to reach the Pro Tour. As a result, David and I found ourselves facing each other in a PTQ final which David ultimately won and converted into a reasonable PT performance, a success which drew us both to the attention of Team Axion.
STEVE BAINS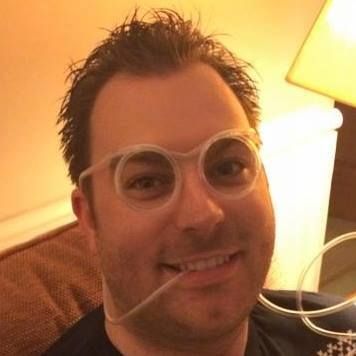 I have been a Magic player since Morningtide. I have been playing Magic competitively since 2010, when I first qualified for the UK Nationals in London and finished 53rd out of 172 players. This result made me try harder and learn the game more, which gave me several PTQ top 8's and one PTQ win. Unfortunately I wasn't able to attend the Pro Tour due to other commitments The following year at Nationals I manged to finish 26th out of 185 people and this marked the starting point for my love of competitive Magic, took some time out became a judge to futher my knowledege in this game and help my local community. Recently went 11-0 at GP Paris 2016 disapointly came 12th but has spurred me on to do better for myself and the team, ive recently join the team, and hoping we can be a well established team in England and Europe as good magic players, and put the UK back on the map!
NIELS MOLLE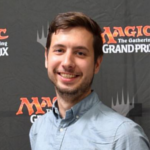 Niels Molle is an English based player originally from the Netherlands. He started playing Magic as a young kid during Stronghold. After a hiatus of a couple of years Niels returned to the game during Planar Chaos, and has been playing competitive events since then. Niels' Résumé includes two Grand Prix Top 8s, as well as several cash finishes. His approach to the game is that you have to establish long term goals for yourself and work towards achieving those goals no matter how far away they may seem. His own personal long term aim is to Top 8 a Pro Tour. Niels joined Team Axion in November 2016 with the aim to both improve his own game, and to help the team to achieve even greater results.
So there we are - the gentlemen who'll be proudly sporting ourAxion Now shirts at a PPTQ near you soon. Feel free to say hi, we're pretty friendly blokes and have been practicing our autograph techniques vigorously. And should you find yourself paired against us in your next tournament? Well, good luck... You can guarantee we'll be playing to win!
About Team Axion Now:
Team Axion Now are a group of players working closely together, with the aim of improving their results on the competitive circuit. Their intention is to work together to transform from big fishes in a small pond into great big sharks in the biggest pond of all - the Pro Tour. We really hope that these reports inspire others to get involved in competitive Magic. You can catch up with Team Axion Now on their facebook page